Finished it!
Triangles Galore July Bee Block is all ready to post off to Lisa our July Queen Bee
Another paper piecing block but I didn't find it quite so easy to do as the New York Beauty block:
it took me 3 out of the 8 main triangle sections to get into my stride and then the paper piecing part of the block all fell into place
sewing the sections was trickier and not everything lines up as well as I like (being a total perfectionist) - the horizontal lines around the star aren't all level and the centre of the whole block doesn't meet up properly
the block didn't lie flat initially - I'd sewn up one of the sections slighter wider than the others and this made the fabric lift instead of being flat. I measured each section, narrowed the one that was a tiny bit wider and then everything lay better.
I've posted it to our
NYC Mod Guild blog
, just need to get it in the post now and I hope Lisa likes it :)
I've finally finished catching up with my
blog hop
(having started late) so here's my round up of all the blog posts that I've looked at this week, please take a look at them if you've got time there's really some great work out there and the girls all deserve a big mention here. Thanks as always to
Beth at Plum and June
for organising this brilliant hop :)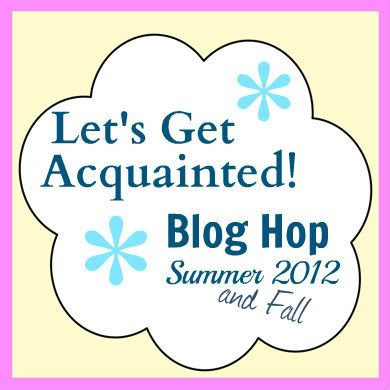 Kelly at Jeliquilts - The making of a Flying Geese Circle Mini tutorial
Related Posts:
Triangles Galore - My July Bee Block